Work Where it Matters
It's a thrilling time to do business at Hudson Yards, because soon more than 40,000 people will arrive to work -- and to shop, dine and discover their new neighborhood. Connected, adaptable and sustainable, Hudson Yards is imagined as a city for the future, where the world's leading industries will build enduring legacies.
Full Width Image
Image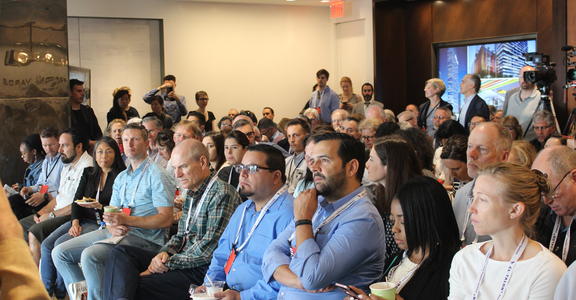 Spotting the Trend
Media powerhouses like WarnerMedia, Turner, HBO, CNN and Warner Bros. have plugged into Hudson Yards - they're adding to the fastest growing tech sector in the country. Tapestry and L'Oreal USA relocated their headquarters to 10 Hudson Yards, joining innovators like VaynerMedia, BCG, BCG Digital Ventures, Intersection, SAP and Sidewalk Labs.
And BlackRock, KKR, Wells Fargo, Silver Lake, Third Point, Intercept, Milbank, Point72 Asset Management, MarketAxess, DNB, Boies, Schiller & Flexner and Cooley are making Hudson Yards a new commercial, business and financial center for the entire city.
Full Width Image
Image